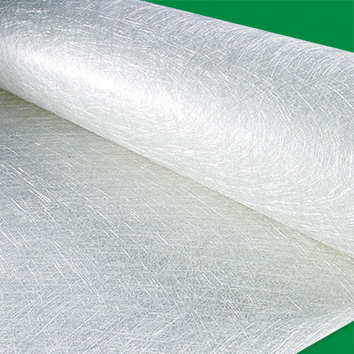 E Glass Chopped Strand Mat
Chopped strand mat is made with chopped strands of E-glass bound with a powder binder or emulsion binder, this makes it suitable for use with polyester, vinylester and epoxy resins. This mat has a good resistance to watering and chemical agents in anti-corrosion applications.
Properties:
Uniform density ensures consistent fiberglass content and mechnical properties of the composite products.
The mats features good mat integrity, good unwinding, easy cutting, little loose fibers and no flying fibers during handling.
Excellent flexibility ensures good moldability with no springback at sharp angles.
Fast and consistent wet-out speed in resins and rapid air lease enhance molding productivity and mechanical properties of the end products.
Unit Weight (g/m2)

Loss on Ignition (%)

Moisture

Width (mm)

100

3

≤0.20

100-2800MM

225

5.4

300

4.5

450

4.0

600

4.0
Packaging:
Each chopped strand mat is wound onto a paper tube which has an inside diameter of 89mm and the mat roll has a diameter of 265mm. The mat roll is wrapped up with plastic film and then packed in a cardboard box.